Church News
The vicar, Revd Martin Dale, is currently making links with the parish of St. Matthews in Kanamai, Kenya. He was lucky enough to go out and have first hand experience of what life is like for the people who live here. Look below and see some pictures of the local church and school out there! Our School Council have chosen to halp these people by raising money for new buildings throughout the year.
We enjoyed a lovely harvest festival in Tilney All Saint's Church. We would like to thank Revd. Martin Dale for playing his guitar while we sang - you can see a picture of him in action below! The school council processed to the front of the church with gifts of fruit and vegetables and we all enjoyed hearing our choir sing their lovely song! Lots of people had tears in their eyes when the choir sang a modern version of "The Lord is my Shepherd", thank you to Miss Williams and Miss Douglas for teaching such a wonderful version of the song!
We would also like to say a big thank you to all the parents who gave food so generously which will be given to the Kings Lynn Food Bank. We managed to raise a total of £41.70 from donations which will be given to East Marshland Benefice Kenya account which will in turn help the St. Matthew's Kanamai Parish Orphanage in the Anglican Diocese of Mombasa, Kenya.
The church are pleased to let everyone know that they raised £271.89 for Christian aid and would like to say a big thank you and well done to everyone involved.
We had a brilliant time at the Church Picnic! Our parents even joined in with the fun! Dolphin class went on a hunt for the grave of local legend Tom Hickathrift - and found it! Shark Class spent time sketching and investigating the interior of the church.
If you have queries about either event please contact Barbara Pearman on 01553 828808 or Stevie Brooks on 01553829276.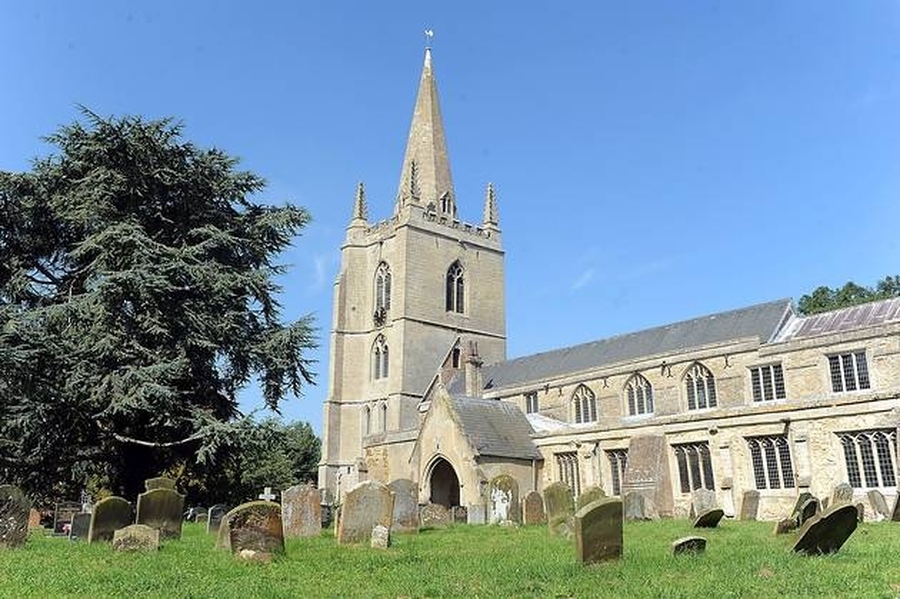 If you would like to visit the Diocese of Ely website, please visit: