Otters
Well done to Questyne for her great efforts on the World cup homework and creating her very own football stadium. It is amazing!
World cup Homework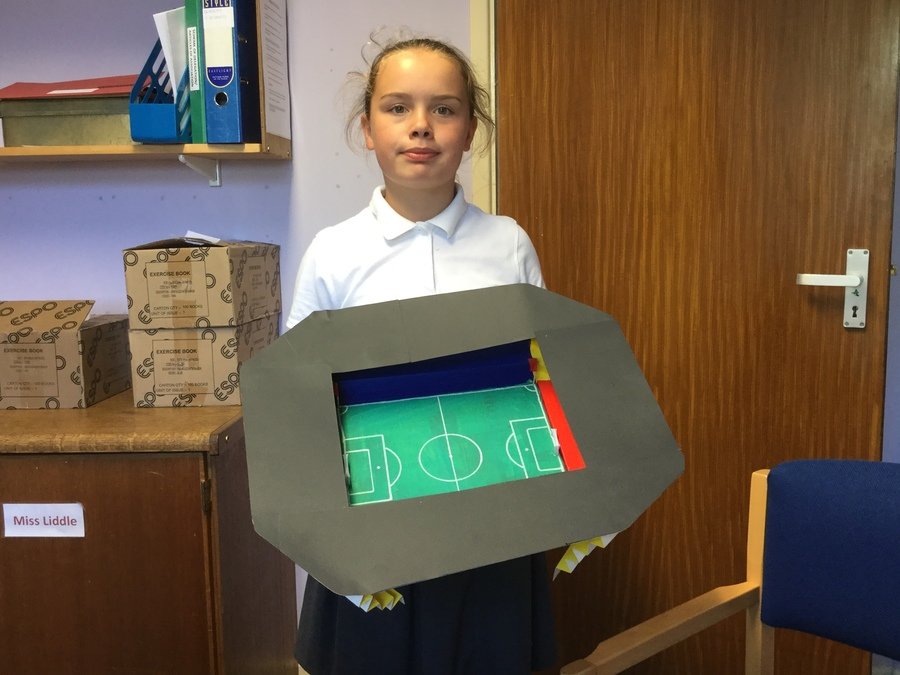 Well done to Otter Class for their brilliant assembly all about India. They enjoyed learning about this topic and performing what they had learnt. Everyone else thoroughly enjoying their performance too.
Otter Class Assembly
Otter class were excited to see Santa, thank you to FOSA for providing the gifts.
Otter Class Santa Visit
Otter Class working hard yesterday afternoon.
Otter Class presented an assembly all about the Anglo-Saxons. They had a great time sharing their extensive knowledge with the rest of the school and parents.
Otter Class Assembly
The children loved their trip to London to go and see "The Lion King"! We saw some of the famous landmarks and buildings of London as we entered our capital city and then went into the theatre to enjoy the show. The kids were, once again, brilliantly behaved and had a wonderful time!
The children in Otter Class have produced some wonderful writing based on their topic of William Shakespeare. They have learnt all about the story of Macbeth, and retold it in their own words, and are now beginning to learn the story of Romeo and Juliet!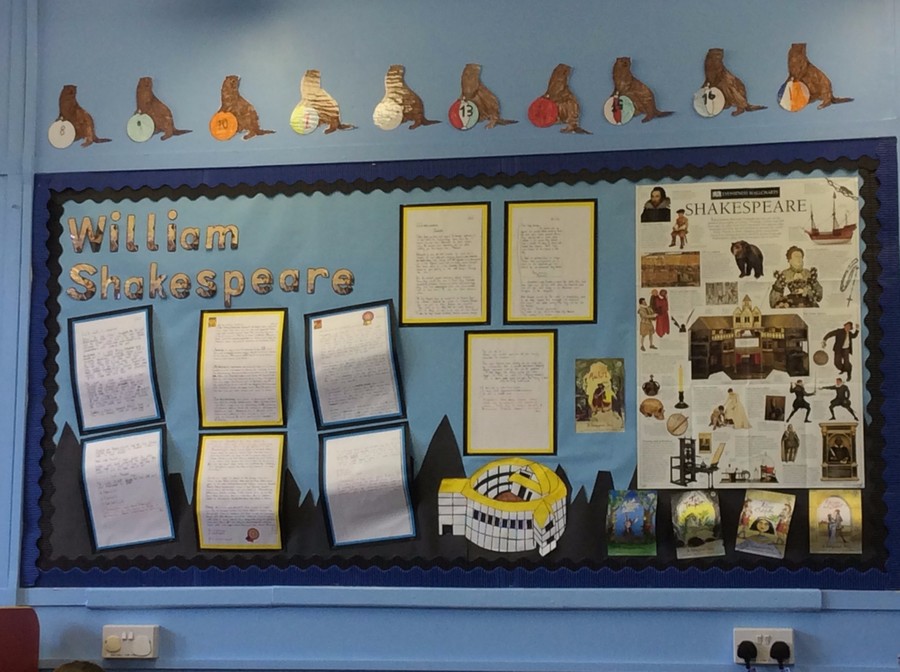 Children in Otter Class have been incredibly busy lately revising for their upcoming SATs. Miss Williams made it a lot of fun though by allowing them to write what they knew on the tables! The children have said that they really enjoyed doing their revision!
Both Otter Class and Year 6 from Anthony Curton got the chance to go on a "Hickathrift Tour". They went to all of the local villages where Tom Hickathrift was said to have lived and worked in, and looked for items that featured in the local legend.
Hickathrift Tour
We would like to welcome our newest member of Otter Class - Nibbles! We hope he'll be very happy in class with our children and will learn lots!
Nibbles!
Dolphin Class enjoyed Revd. Martin Dale coming in to see them and tell them all about Superbook. They got to learn about Bible stories through watching cartoons and discussing them!
Superbook
A massive thank you to Otter class who performed a very interesting and exciting assembly all about the local legend of Tom Hickathrift. It was very enjoyable to hear the story about this giant man, and the audience were even taken outside to see some traditional Molly dancing which originated from the Fens. It was also very nice to welcome some school council representatives from Anthony Curton who came over to watch the assembly and show their support for the children in their sister school.
Tom Hickathrift Assembly