School Council
We have a very good school council who help to make lots of decisions in the school. We have regular meetings with Miss Williams in Otter classroom.
The team are made up of:
Reception
Jayla
Kenzie
Year 1
Jessica
Teddy
Year 2
Joanna
Vakaris
Year 3
Ruby
Jack
Year 4
Abby
Jack
Year 5
Theo
Questyne
Year 6
Holly
Henry
If there is anything you would like us to talk about at our next meeting, please tell one of your school councillors.
This year's house captains!
St Andrew: Jack Barker
St Patrick: Henry Cowan-Godfrey
St George: Chloe Rothwell
St David: Charlie Davis
Many thanks to everyone who has helped to support the charities that we have been fundraising for. We managed to raise £186 from Tilney for Red Nose Day and between the two schools we raised £117.40 for Autism Anglia by wearing silly socks for a day. We also raised £136 between both schools for brain tumour awareness by wearing bandanas and having silly hair.
Our school Councillors loved hosting their own assembly to tell the rest of the school about upcoming events and what they've decided about important matters that have arisen lately!
"They (children) were proud of their contributions to school life, for example by...raising money for charity." Tim Coulson, Regional Schools' Commissioner, January 2017
The children from both Tilney and Anthony Curton visited the Queen Elizabeth Hospital to donate a cheque of the money we have raised recently.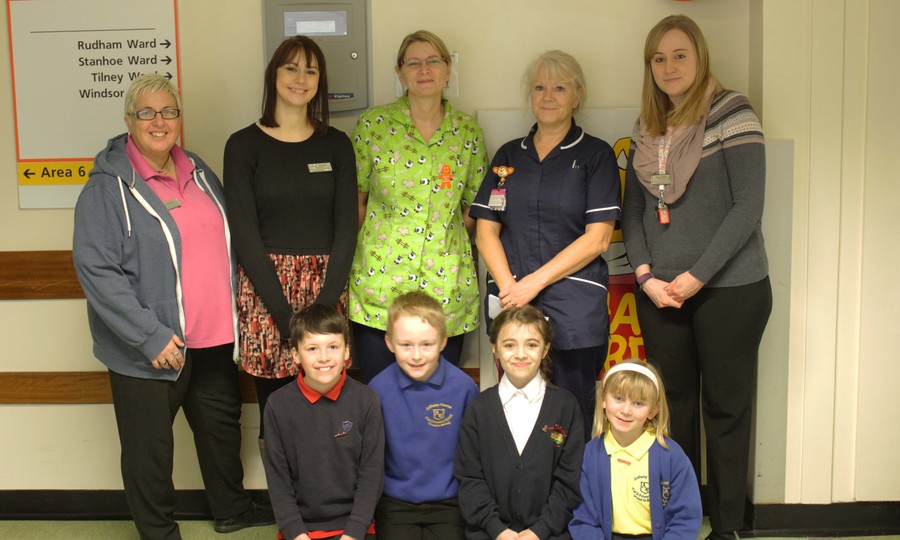 The whole school loved dressing up in their pyjamas to help raise money for Children in Need. Thank you to the School Council who came up with the idea!
Have a look below at some of our children enjoying playing during dinner time!