School Council
We have a very good school council who help to make lots of decisions in the school. We have regular meetings with Mrs Lancaster in Penguin classroom.
The team are made up of:
Reception
Lily
Pollyanna
Year 1
Grace
Henry
Year 2
Libby
Evie
Year 3
Lauren
Kacey
Year 4
Ethan
James
Year 5
Molly
Michael
Year 6
Oliver
Theo
If there is anything you would like us to talk about at our next meeting, please tell one of your school councillors.
This year's house captains!
St Andrew: Chloe Moore
St Patrick: Keegan Hanks
St George: Oliver Whitby
St David: Summer Williams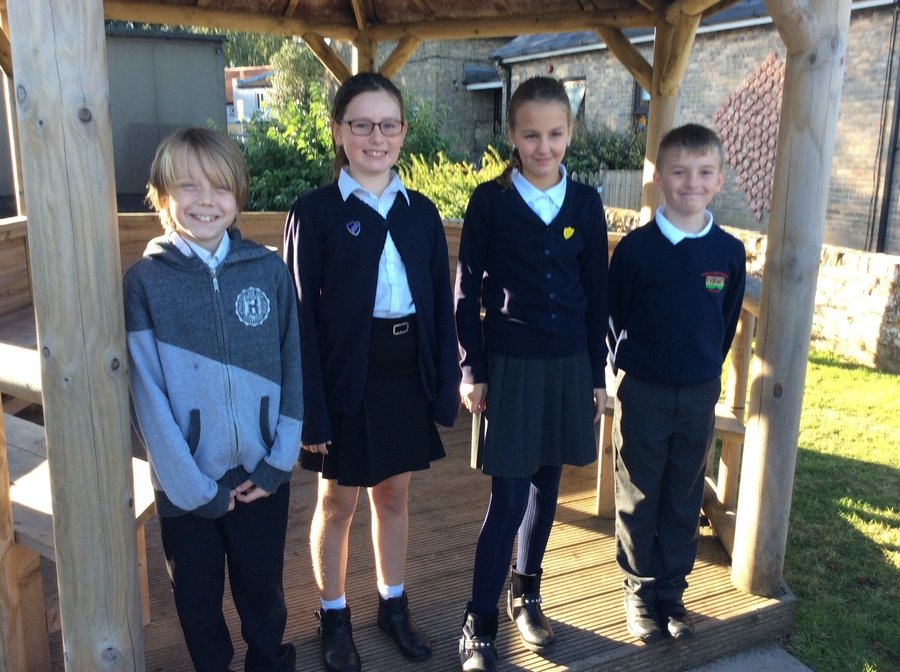 The children from both Tilney and Anthony Curton visited the Queen Elizabeth Hospital to donate a cheque of the money we have raised recently.